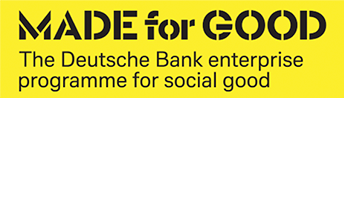 DBACE 2022 received over 250 entries from across the UK. The level of creativity, entrepreneurship and positive impact being made to society was as astounding as ever among applicants.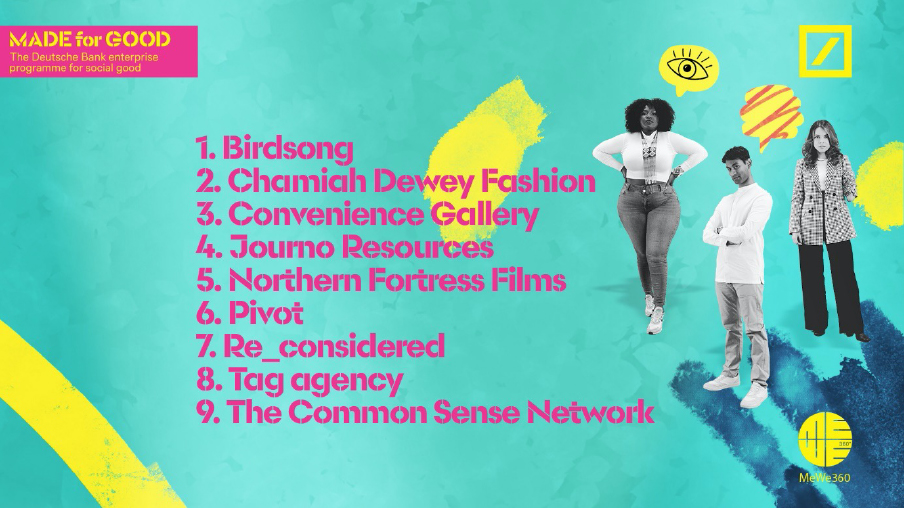 Judges for DBACE 2022
We were delighted to bring together a group of experts to judge DBACE 2022. Panel members drew on extensive professional expertise across the creative industries and have many years of experience in leadership, alongside setting up and supporting new businesses.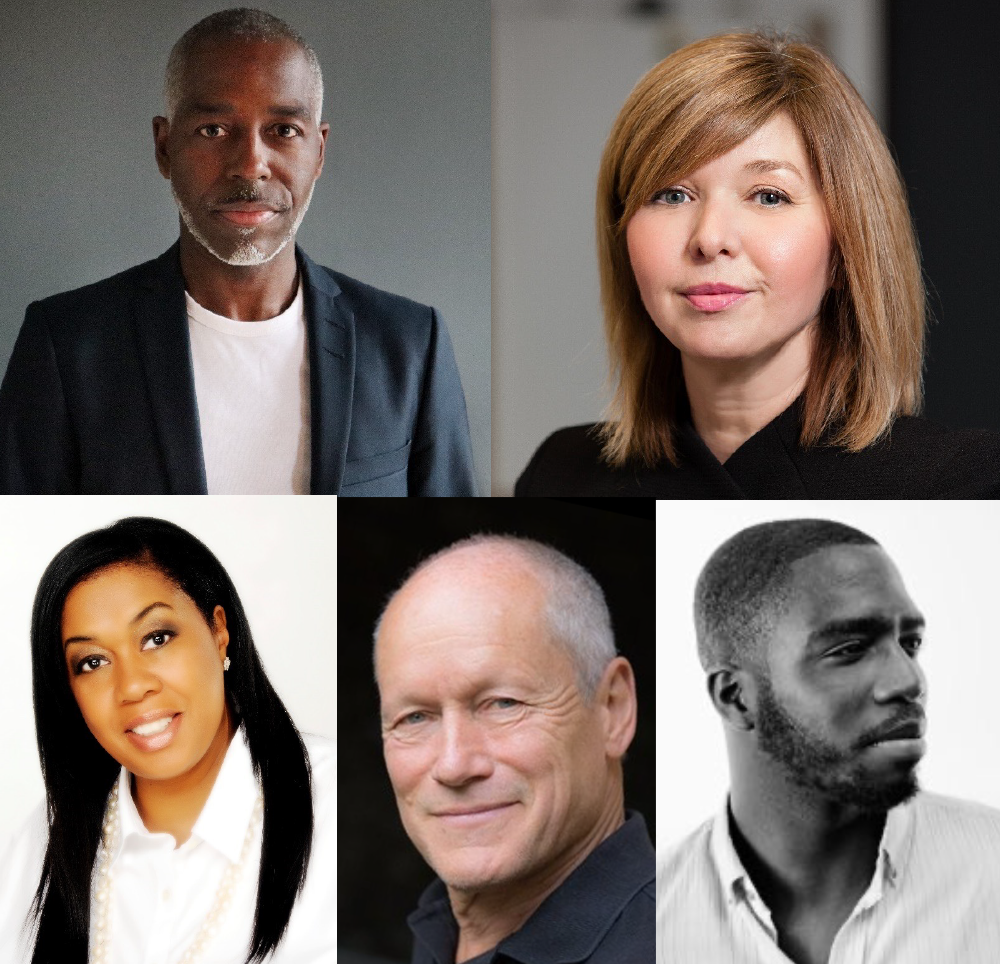 Kevin Osborne, Founder and CEO, MeWe360
Lareena Hilton, Managing Director, Global Head of Brand Communications and CSR, Deutsche Bank
Jackie Davidson MBE, Founder, JD Management
John Newbigin OBE, Co-founder and Chair, Creative England
Bola Awoniyi, Co-founder, Black Ballad and DBACE 2019 winner
The winner announcement
DBACE 2022 saw a return to an in-person awards event held at The Royal Society of Arts, Manufactures and Commerce (RSA) on 28 June.
The awards were hosted by Reuben Christian, comedian and supporter of creative entrepreneurs, and featured a showcase of creative talent and keynote speeches from industry experts, including Indhu Rubasingham MBE, artistic director of the Kiln Theatre and Tiina Lee, Chief Executive Officer of Deutsche Bank UKI.
Kevin Osborne welcomed the winners to MeWe360 who, as delivery partner, will be providing business support and working with the entrepreneurs over the following 12 months.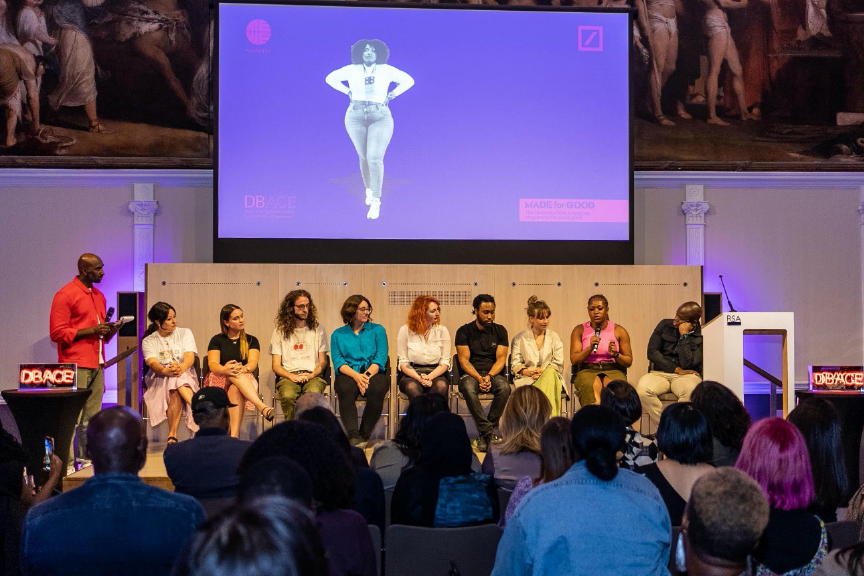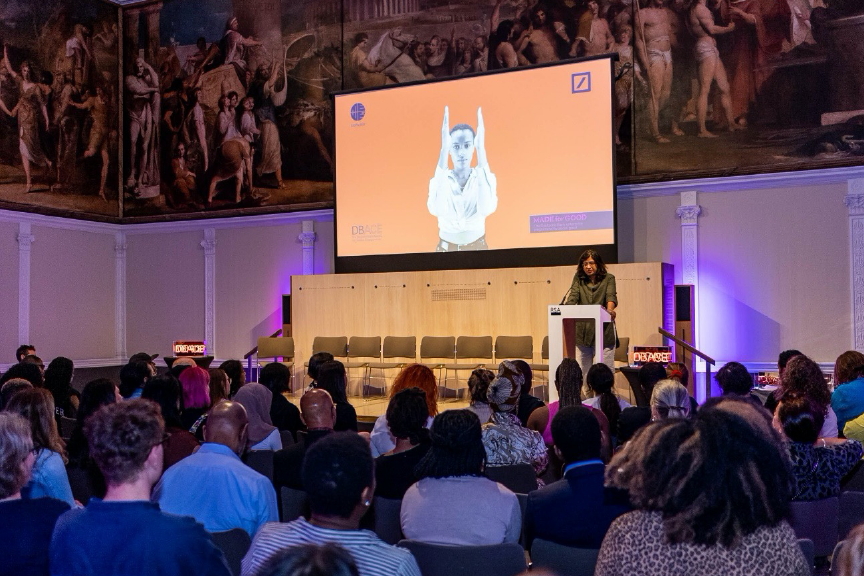 Support offered throughout DBACE 2022
The DBACE programme is purpose built so that throughout the application process there are opportunities to be inspired, connect and develop.
Online resources: A selection of valuable free resources included expert videos, a guide to thinking about business plans, resource directory, application tips, video pitch advice, A-Z glossary, and more. Whether the entrepreneur applied to DBACE or not, the downloadable resources were available for all to benefit and were accessed over 3,400 times.
Information & guidance sessions: We hosted a series of events including webinars, meet & greets and, with support from local partners, 1:1 application support across the UK. A pitching workshop and practice sessions were also organised for the shortlisted applicants to prepare for the next stages. Over 800 applicants attended these events.
Applicant resources: DBACE 2022 focused on areas where creatives have shared they most need support. This included a financial forecasting webinar, where more than 200 founders utilised the 90-minute advice and guidance session. In addition, 160 entrepreneurs found the Application Writing webinar invaluable for their DBACE submissions. Visit our

video section

to view previous webinars.
Newsletters: A series of newsletters was compiled with competition updates, tips and advice. To join the growing community and receive the next dose of guidance sign up here.
Application form prompts and advice: Tips and prompts are included within the online application form and FAQs to help applicants respond to each question.
"Today I heard some of the best ideas in ages. I have been super impressed by how people have looked at anxiety-inducing issues and are finding brilliant ways to turn those into great opportunities. It has made be feel very reassured and hopeful."
Sam Barcroft, Media Entrepreneur and Consultant
Join our email list
Stay up to date on our latest news & events