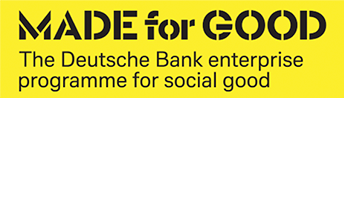 The DBACE programme offers an extra five memberships with
MeWe360
to creative entrepreneurs who drive social impact through their enterprise. The 12-month membership provides tailored business support to develop the entrepreneur and help them achieve their enterprise's next milestones.
The quality of applications submitted to DBACE 2020 exceeded expectations. This gives us the opportunity to support five entrepreneurs beyond the five winners. The offer was made to DBACE finalists and shortlisted applicants.
Selecting the five entrepreneurs to receive business support was based on the same criteria as DBACE 2020:
Social impact driven through the enterprise

Viability of the business model

Demonstrated entrepreneurialism through the team's leadership

Value-add that could be achieved via the 12-month membership with

MeWe360

.
ForwardCulture
Based in Leicester, ForwardCulture is a social enterprise focusing on the empowerment of South Asian women. Having started with Two Brown Girls as a blog, the founders expanded their enterprise to build projects in collaboration with diverse artists, activists and creatives that inspire and empower the South Asian community.
Co-founders: Aaminah Patel and Seetal Kaur 
Lumer & The Sustainables
Lumer & The Sustainables is an interactive and DIY book that engages children around clean energy systems and teaches them how clean energy can be made through DIY activities. Produced and designed by Blake Carlson-Joshua, a product designer who seeks to create more products that engage youth around clean energy systems and environmentalism.

Founder: Blake Carlson-Joshua
My Runway Group
My Runway Group is an award-winning youth empowerment organisation focused on inspiring and developing young creatives from underrepresented backgrounds. Through various projects they raise awareness about the social issues impacting the progression of youth in the community.
Founder: Kojo Marfo
Business Operations Director: Freda Doe-Johnny

Finance Director: Annoh-Antwi
The Common Sense Network
The Common Sense Network is an independent
bi-partisan news network that believes there are two sides to every story and seeks to bring polarising views together by
creating online and offline spaces for people who disagree to learn from each other.  
Founder:
Michael Omoniyi
Young Creators UK
Young Creators UK (YCUK) is a creative, social and entrepreneurial hub run by young people for young people. It aims to challenge the creative sector by bridging the gap between youth, business and community. Their work promotes pro-social attitudes whilst motivating young people to thrive, break down barriers and build successful sustainable careers. They provide affordable media to community groups and professional standard media to a broad range of clients.
Co-founders/ Directors in receipt of business support: Yasmin Keil and Nhu Huynh