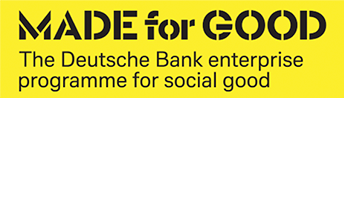 African Diaspora Dance Association
The first dance examination board and teaching organisation to specialise in and accredit dances that fall under the African Diaspora. They are creating an organisation that actively expands the curriculums and the training of our next generations, forever highlighting the techniques of pioneers who have helped shape the dance and theatre industries that exist today. They bring a new vibrant approach to dance education, expanding the practice and knowledge of current and future students; furthermore, giving dance teachers and professionals opportunities to further their practice, regardless of age or abilities.
Founder: Nahum McLean
DBACE funding awarded: £16,000
Black Females in Architecture
A social enterprise and global membership organisation with almost 400 members, advocating for diversity, race and gender equity in the Architecture, Design & Construction industries. Black Females in Architecture (BFA) supports its growing membership through the provision of a support network within which members benefit from shared knowledge, advice, guidance, access to the personal networks of fellow members, job opportunities and much more. BFA also actively promotes racial equity, social justice and systemic change in the industry by initiating partnerships and hosting public events raising awareness of issues, hosting networking events connecting BFA members with industry professionals (enabling members to gain access to professional networks and possible opportunities) and publicly advocating for Black women who work, study or practice in the built environment industry.
Co-directors: Akua Danso, Neba Sere, Selasi Setufe
DBACE funding awarded: £15,000
Planet Friendly Paint
Zero waste, handmade, watercolour paints made from waste cosmetics as an alternative eco friendly art supply and the perfect addition to any watercolour or experimental artist's paint palette. Planet Friendly Paint delivers an alternative route to waste produced by the cosmetics industry by bridging the gap between waste and art by upcycling waste make-up into a functional paint. It provides the cosmic shimmer found in cosmetics in the form of a travel friendly set of watercolours. When items are dropped, damaged and discontinued they are no longer sold on shop floors and sent to landfill. By focusing on one element of these products at a time and finding the value in it, a new life can be given to colour cosmetics before considering disposal, making an impact on a national scale and encouraging other retailers to do the same. Alongside demonstrating the possibilities of a circular economy, Planet Friendly Paint offers unique artwork for sale.
Founder: Ameenah Begum
DBACE funding awarded: £8,500
The Blair Academy
The Blair Academy envisages a world where Hip Hop brings health, happiness and well-being to the lives of many so that they can combat loneliness and improve or prevent the deterioration of physical and mental health. They have boosted health and happiness, using hip hop dance, for over 5000 people across care and community settings in London and Essex. The growing team have ambitious plans to expand their reach and provide their services across the UK.
Founder: Charlie Blair
DBACE funding awarded: £10,500
You Look Okay To Me
Launched in 2016 as an online space for the chronic illness community, You Look Okay To Me will be launching as a documentary production company to platform human stories about chronic illness, disability, culture and identity. Through the production of compelling human stories, You Look Okay To Me will not only raise the profile of diverse chronic illness experiences but also strives to change the way we talk about disease as a society, especially within marginalised communities. The business will also offer a creative consulting service to assist other organisations, charities and enterprises to find the most effective and creative ways in telling stories about illness and invisible disabilities as well as supporting them in increasing their audience reach.
Founder: Jameisha Prescod
DBACE funding awarded: £10,000
Join our email list
Stay up to date on our latest news & events