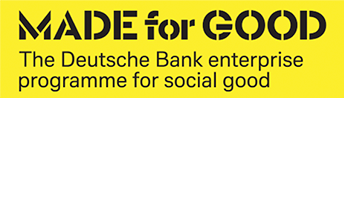 As part of DBACE, an extra five bursary memberships with
MeWe360
are provided
to suitable shortlisted entrants who don't make the final five. The 12-month membership provides tailored business support to develop the entrepreneur and help them achieve their enterprise's next milestones.
Birdsong
Birdsong began life as a feminist brand making slogan tees, shouting about photoshop and hell-bent on paying women workers a fair wage. A commitment to ethical and sustainable fashion is still at their core, but today they've grown to create a collection of original wardrobe staples to totally transform your (out)look. It's about thoughtful clothes in bright colours, edgy silhouettes and art-inspired prints made from natural fabrics.
They create clothing for women who dress in protest – against the fast nature of the fashion industry, the obsessive pursuit of trends and the systematic abuse of women in the production line. They dream up designs in house, and then work with expert makers who face
barriers to employment in the UK – from artists and printmakers to seamstresses and painters – and pay them London living wage to bring our creations to life.
Co-founders: Sophie Slater and Susanna Wen  
Kanaiza

Kanaiza is home to a global community of over 57,500 art lovers with a shared interest in black arts and culture. Started as a digital gallery on Instagram in 2019, Kanaiza is now respected and revered as an international tastemaker and advocate for inclusive economic black art. Merging the worlds of art, culture, community, and storytelling. Kanaiza is looking to fulfill its economic ability and operates as a self-sustainable ecosystem through its own specially designed tech platform.
Kanaiza audiences can be split between two groups the artist and the art lover. Kanaiza seeks to evolve through designing bespoke tech for overlooked black communities. Using 10 years of internal corporate research and two years working directly with real artists and art lovers, they now look to build a fitting tech platform for our stakeholders (the community).
Founder:
Vanessa Onalo
Website: www.kanaiza.com
Instagram: @kanaizagallery
Lightly
Lightly is a creative start up with the goal of making clean energy more fun and approachable for kids. Their first product is an interactive storybook series titled King Lumer and the Sustainables. This book
focuses on teaching young kids the values of clean energy in a way that focuses on creating a fun and memorable experience. The Sustainables are a group of medieval superheroes who help King Lumer regain light energy for his kingdom and defeat the evil ToXo. Each superhero has his own superpower, each of which represents a different form of clean energy. The book comes packaged with an interactive King Lumer doll and a handful of DIY parent-led experiments that plug directly into the doll. Their aim is to focus on long lasting fun, so that the learning becomes a byproduct of the story itself. They believe children are the future, and if they can help plant an initial seed of interest in clean energy, who knows what type of creative explorations could be in store for the future.
Founder: Blake Carlson-Joshua
no online presence has yet been established
Naked Politics

Naked Politics is an organisation dedicated to engaging young people (16-25) in political and social issues. In particular, they seek to amplify young people we hear from least in society, such as those who are working class, Black, People of Colour, women, LGBTQ+ and disabled. Their activity comprises of two arms:
1) Online content: Young contributors create unique content for their audience to inform, educate and stimulate discussion about political/ social issues.
2) Outreach Programme: Naked Politics is now looking to engage more with young people in the spaces they occupy. With universities, schools and other appropriate spaces, they will use their channels to deliver tailored educational and engagement campaigns to expand young people's knowledge and participation in a variety of potential areas, from the
basics of democracy, to running a campaigns on political/ social issues.
Founder: Banseka Kayembe 
Pivot (Make Pivot Ltd.)
Pivot is a social enterprise which teaches people experiencing homelessness to design, make and sell jewellery, whilst providing coaching and financial support. They
have developed a system of manufacture which allows their jewellery to be made domestically (without using fire), and therefore provides a flexible employment solution for those that struggle to access work. They teach people through programmes which are designed to help individuals grow in confidence and gain useful skills with the end goal of moving out of temporary accommodation into independent living and employment. The team also helps other services to set up their own programmes and run ad-hoc training sessions with homelessness services. Their social mission is funded by selling the jewellery made on their programmes, with 80% of their revenue coming from traded income in their first year. Since starting in 2020, they have worked with 29 Makers across 4 homelessness services, providing over 750-hours of worked based training and 100 hours of 1-1 coaching and support.
Founder: Alice Moxley